It's very rarely that users enable the download option to download music straight from SoundCloud.
Your best bet is to use a SoundCloud downloader and converter app, like GrabThatSong.
Refer to the following steps for downloading a song from SoundCloud:
1. Copy the SoundCloud page link
Visit the song page in SoundCloud and copy the URL which you can find in the browser's toolbar.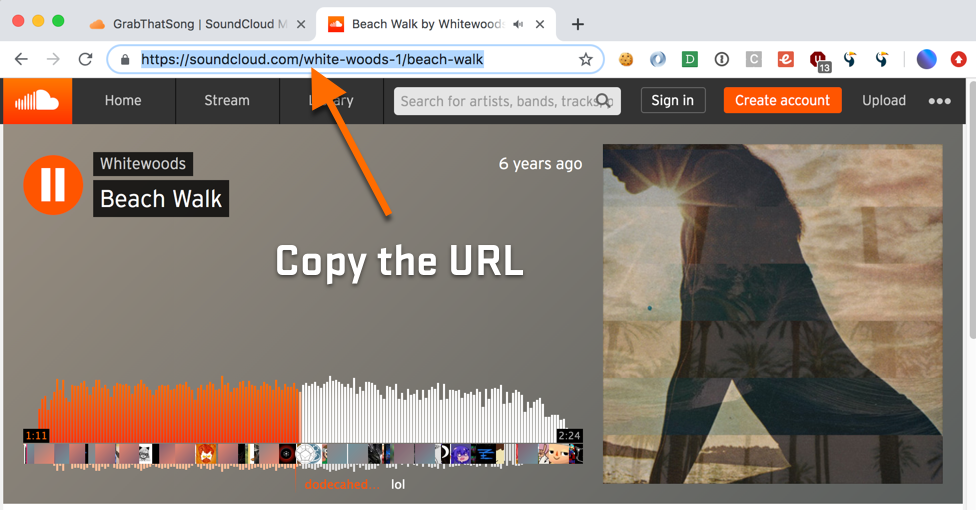 Now go to GrabThatSong!
2. Paste it into GrabThatSong and click the button
Simply copy the URL adddress into GrabThatSong's input field and click "Get It". This will initiate the download preparation process on the server.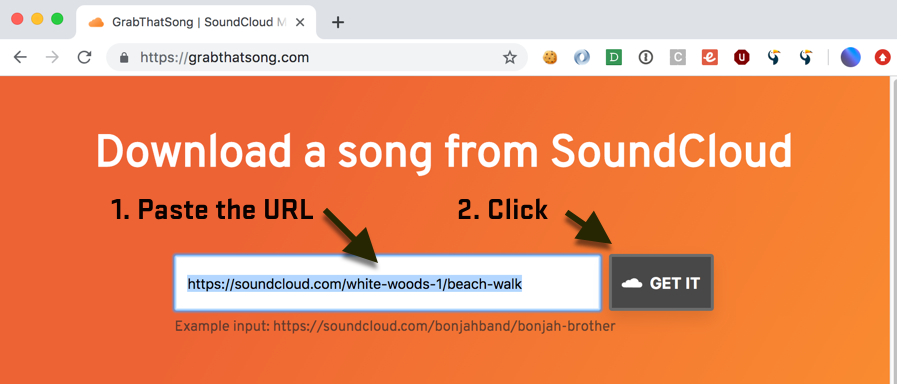 3️. Download MP3 to your device
After the download preparation phase was completed, a download button appears under the input field.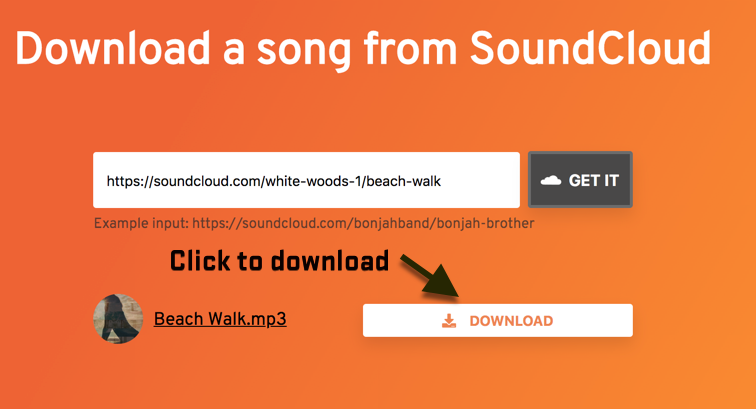 Clicking on the Download button will initiate the download process. The downloaded song will be in 128KBps MP3 format, ready to be played on all kinds of electronic audio devices
Happy listening!